Pre Conception Maternity and Post-Natal Reflexology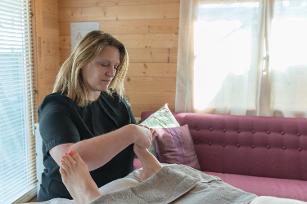 Pre Conception Maternity and Post-Natal Reflexology
Reflexology for each stage of your pregnancy and post-natal care. Gentle, nurturing treatments will be tailored to your individual needs ranging from anxiety, insomnia, preparation for birth and general relaxation.
If you have any special questions please just call to discuss.
Who we Support
At Relax and Rebalance we support a number of different local activities and good causes.
Some recent events can be found here.
Contact Us
Relax & Rebalance
12 Belmont Avenue, Guildford, GU2 9UF
Tel: 07875 086291 / 01483 459 524
Email:

hello@relaxandrebalance.co.uk
Relax & Rebalance 2016 All Rights Reserved©