Functional Reflex Therapy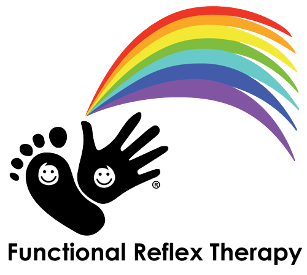 Functional Reflex Therapy - FRT­™
Relaxation reflexology techniques to support children and adults with Autism, ASD, SEN, PMLD, Anxiety and other special needs.
Treatments available within school timetable and private appointments on Sunday evenings. More information is shared in the articles below and the FRT website: functionalreflextherapy.co.uk
Workshops: Functional Reflex Therapy - Rainbow Relaxation Routine
Workshops for parents, carers, grandparents, siblings - it is as relaxing for the giver as the receiver and is suitable for all members of the family.
Learning this lovely structured relaxtion routine for hands and feet takes place over 2x2.5 hour sessions and includes informative and practical elements and an FRT Tool-Kit.
Who we Support
At Relax and Rebalance we support a number of different local activities and good causes.
Some recent events can be found here.
Contact Us
Relax & Rebalance
12 Belmont Avenue, Guildford, GU2 9UF
Tel: 07875 086291 / 01483 459 524
Relax & Rebalance 2016 All Rights Reserved©