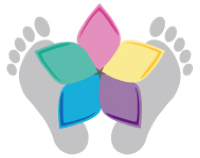 Aromareflex
Aromareflex is a wonderful combination of reflexology and harnessing the power of essential oils. During a full reflexology treatment I will use a specially selected blend of essential oils to support and enhance the benefit of the reflexology. It is a deeply relaxing and soothing experience and the blend will continue to be applied throughout the session.
The 75 minute appointment includes advanced massage techniques. You will be able to take any remaining blend home with you to apply over the following days to maximise the benefit of your session.
Who we Support
At Relax and Rebalance we support a number of different local activities and good causes.
Some recent events can be found here.
Contact Us
Relax & Rebalance
12 Belmont Avenue, Guildford, GU2 9UF
Tel: 07875 086291 / 01483 459 524
Relax & Rebalance 2016 All Rights Reserved©